Caroni Employees Roonarine "Roop" Toolsie 1996 Vol.66,2% Cl.70
€718.03 FREE TAX
Fifth release of the Caroni rum line dedicated to office workers.
Special release dedicated to Roonarine "Roop" Toolsie.
Distilled in 1996 and bottled in 2021.
Limited edition, very few bottles produced.
Blend of Caroni rum barrels from 1996.
Tropical aging.
Full degree 66.2
Subscribe To When In Stock
You have successfully subscribed to this product
SKU:
2796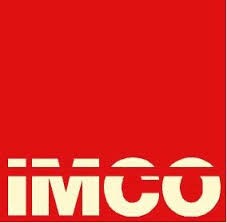 Distilled in 1996, this limited edition of Caroni Employees rum is a blend of cask aged 25 years in tropical weather, in Trinidad.
Rum Caroni Employees: the fifth limited edition dedicated to Caroni Employees that Gargano found in Trinidad.
Now the fifth relese of Caroni Employees has arrived, composed by Luca Gargano
Caroni Employees "Roop" Toolsie is a blended rum resulting from the assembly of 4 barrels in 1996, dedicated to Roonarine.
Bottled in 2021 at full alcohol content of 66 degrees, it is an explosive Caroni rum !!
These are the last Caroni bottles produced on the island of Trinidad; the image on the label reproduces the faces of the employees of the Caroni distillery over the years, as a tribute to the history of the distillery.
Roonarine "Roop" Toolsie was the carpenter of the Caroni distillery.
Rum Caroni Employees Roonarine "Roop" Toolsie is an English-style rum blend with an extraordinary aromatic richness.
Aged for 25 years, it was bottled by Velier.
A very limited production, a few bottles, less than 300, which will surely be coveted by collectors and enthusiasts.
Notes of sweet citrus, exotic fruit and spices emerge from an exuberant and complex profile.
This limited edition of Caroni Employees rum immediately entered among the best rums in the world, the top rums to taste or collect.
We are faced with a real masterpiece, a heavy Rum from an era that no longer exists, the result of a raw material of indescribable quality and a distillery made up of many faces, many employees; distillery which unfortunately has not been present since 2003 on the island of Trinidad and Tobago.
Tasting Notes:
Given the exclusivity of the product, we cannot provide the tasting, but we trust in the opinion of true enthusiasts!
Of great aromatic richness we recommend a combination of Caroni Employees Roonarine "Roop" Toolsie rum with Masaniello long bitroncoconical filler.
If, on the other hand, you are a lover of slow smoking, we recommend combining this extraordinary Caroni Roonarine "Roop" Toolsie rum with Brebbia's Balkan Mixture.
This bottle is a collector's item, we will not be able to entertain refunds or exchanges.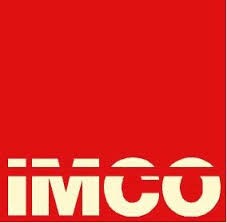 Data sheet
Raw material

Molasses

Surface finish

Aged in barrel

Country of Production

Trinidad & Tobago

Recommended Tobacco

Balkan Mixute

Alcoholic gradation

66%

Package

Box

Type of production

Limited edition
No customer reviews for the moment.
10 other products in the same category: